Owner / Head Trainer Jeri Lynn Vosburgh
CCPDT-KA, Tellington TTouch Practitioner, CGC Evaluator
I have been training dogs for over 30 years. In 2008 I began formal education for dog training, studying and practicing methodology for dangerous dogs, show dogs, and everything in between. I opened my own business in 2009, became the manager of Positive Approach in 2010, and subsequently bought that business in 2011. Positive Approach, Inc. is now well known for high quality dog training, daycare, grooming, boarding, and retail goods.
Jeri Lynn is certified as a professional dog trainer through the Certification Council for Professional Dog Trainers (CCPDT), the first to offer a national certification program for dog trainers. Candidates who pass the CCPDT's examinations earn specific designations which may be used after their names. All certificates must earn continuing education units to maintain their designations. They must also adhere to a strict Code of Ethics in their practices.
Jeri Lynn has also been qualified by the AKC (American Kennel Club) to test and certify dogs for its nationally-recognized Canine Good Citizen program. This certification identifies dogs that have the training and behaviors needed to be reliable, well-behaved members of their households and communities.
Jeri Lynn is a Professional Premium Member of the Association of Professional Dog Trainers (APDT), a professional organization of individual trainers who are committed to becoming better trainers through education.
Jeri Lynn is a full member of the Pet Professional Guild (PPG), a worldwide organization that provides a professional registry, representation and education to 'force-free' pet care providers and the public with an emphasis on building collaboration among 'force-free' dog training professionals.
Jeri Lynn is a supporting member of the International Association of Animal Behavior Consultants. IAABC members have diverse practices and methodologies, and believe in the study and science of behavior consulting. We understand that animal behavior consultants can assist owners in managing and modifying problem behaviors, and in the process help strengthen the relationships between an owner and pet.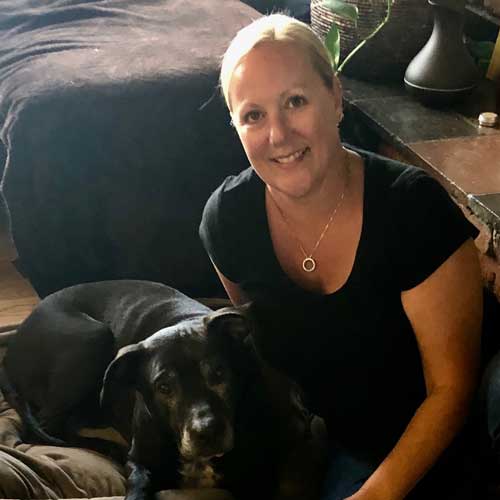 Trainer Angie Cooke
CCPDT-KA, CGC Evaluator
Angie has been a trainer with Positive Approach since 2017. Her love for
dogs and enjoyment working with people are what brought her into the
profession. She has spent a considerable amount of time working with leash
reactive dogs. Her goal is to continue her education in therapy/service dog
training.
Alex Keeler 
My passion for dogs goes beyond my business. I am a volunteer at the Humane Society and a certified dog trainer from the Animal Behavior College. I wanted to be able to save dogs and behavioral issues are the leading cause of canine deaths. 
I have always loved these furry little creatures. I own two dogs, and on the side, I've been helping my friends and family with their own pets. I also work as a trainer for Ginger's Rescue. I try to help by giving these new rescues a chance at a new life with those amazing families who adopt them.
Ariana Roberson
My passion for training came first from my compassion and empathy towards shelter dogs. In 2012 I spent a lot of my time at the Yakima humane society in eastern Washington working with the unwanted, reactive, and anxiety ridden dogs. I used positive reinforcement to help rehabilitate them and help them associate good things and I've been an advocate for it ever since.  I am an accredited and certified dog trainer through the Victoria stillwell academy and have been teaching and training not only dogs but people for 10 years. I love teaching people how to have a better and more positive relationship with their dogs and strive to help students understand and communicate with their dogs in a way that is built on mutual respect and trust.
Want to shop for some classes?